Austin-Saltillo Sister Cities Association since 1968
GALA DE ORO
50TH ANNIVERSARY CELEBRATION
Thank you for joining us in celebrating 50 years of friendship between Austin and Saltillo.
The Gala De Oro was be a black tie event, held at the LINE Hotel in Austin, Texas on Saturday, November 10, 2018, from 7pm-10pm.
This sold-out Golden Celebration recapped the history of the relationship between Austin and Saltillo as well as recognized those who have contributed to the establishment, development and success of the Austin-Saltillo Sister Cities program.
Photos by Ruben Morales Photography!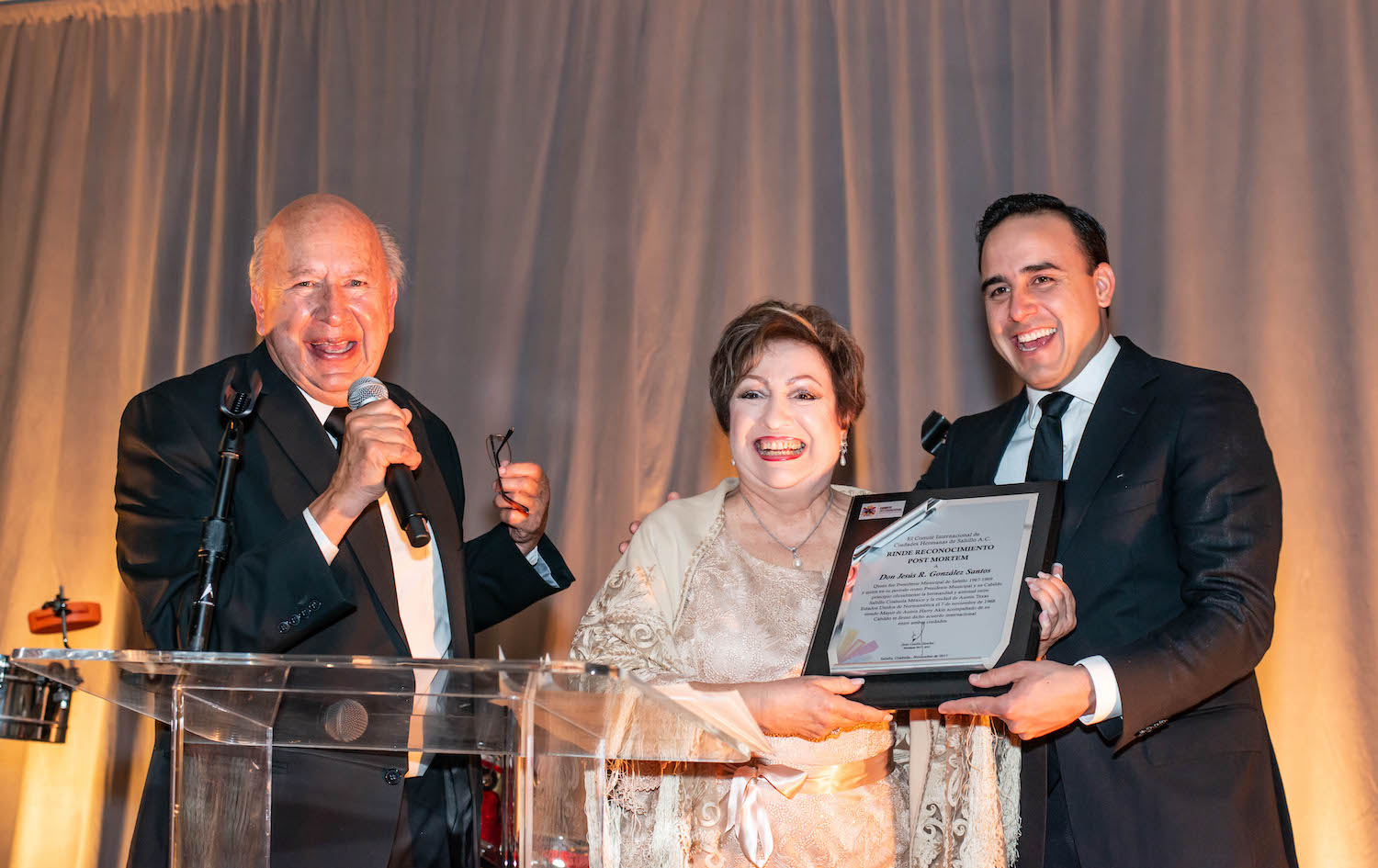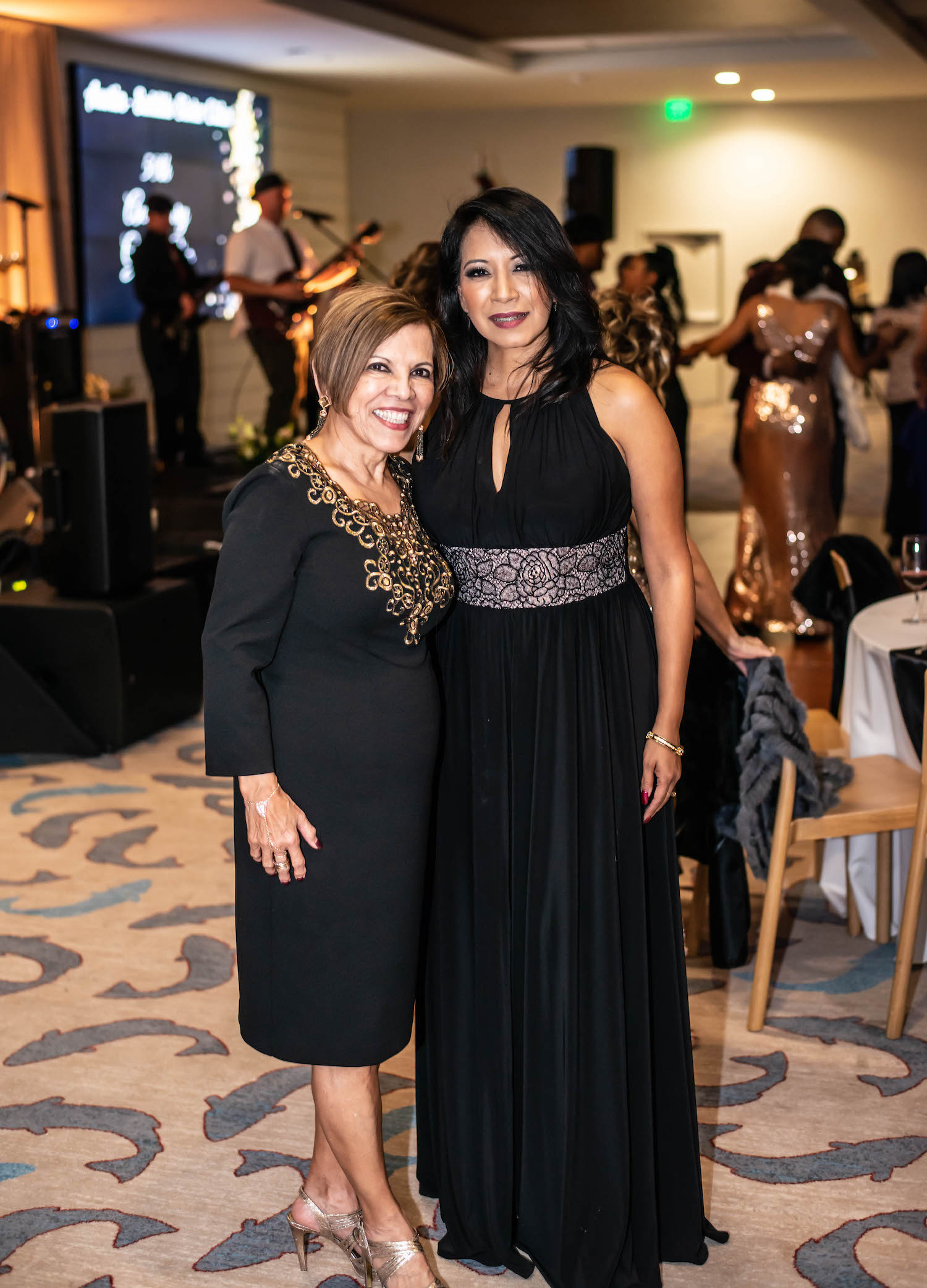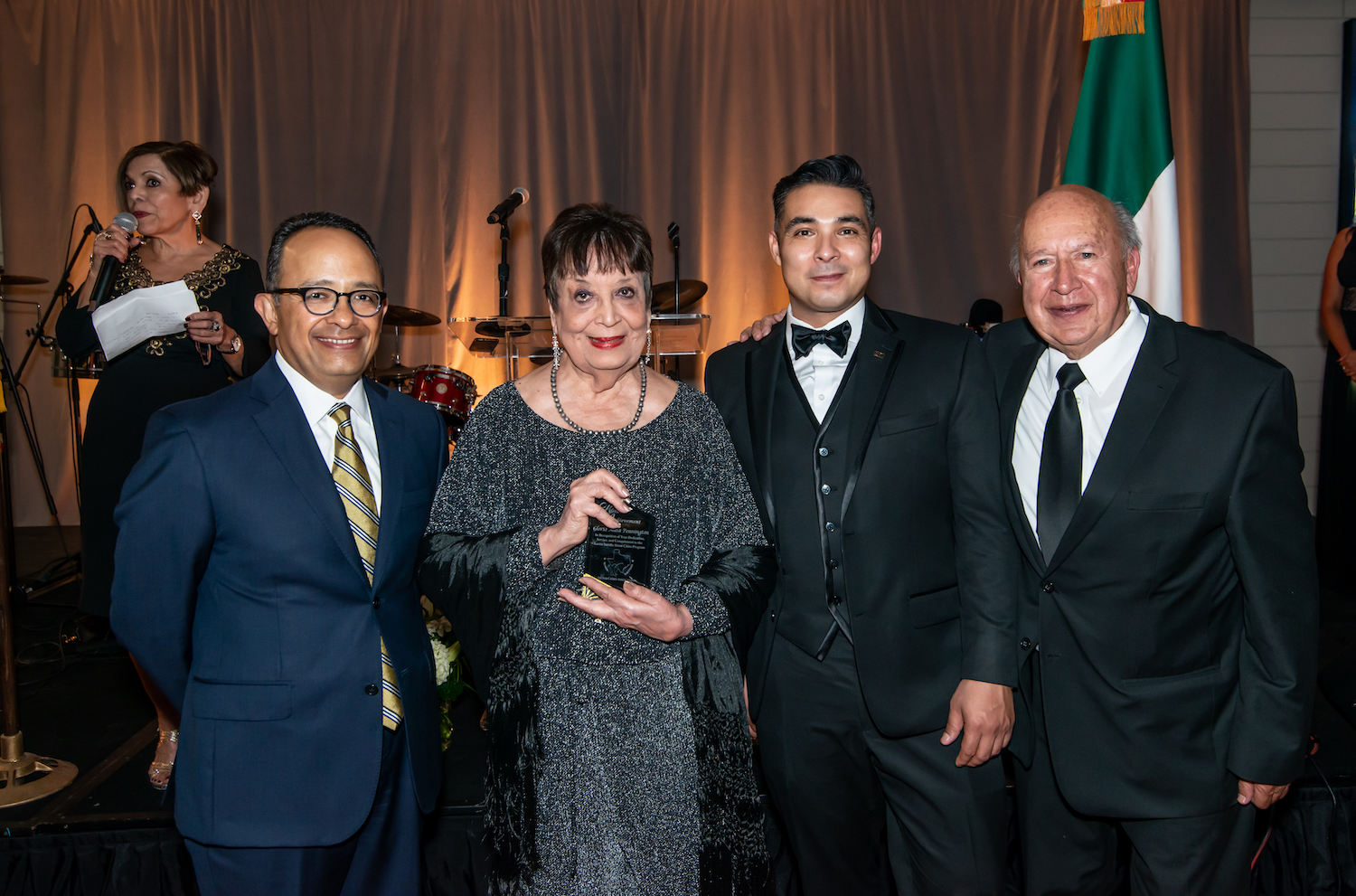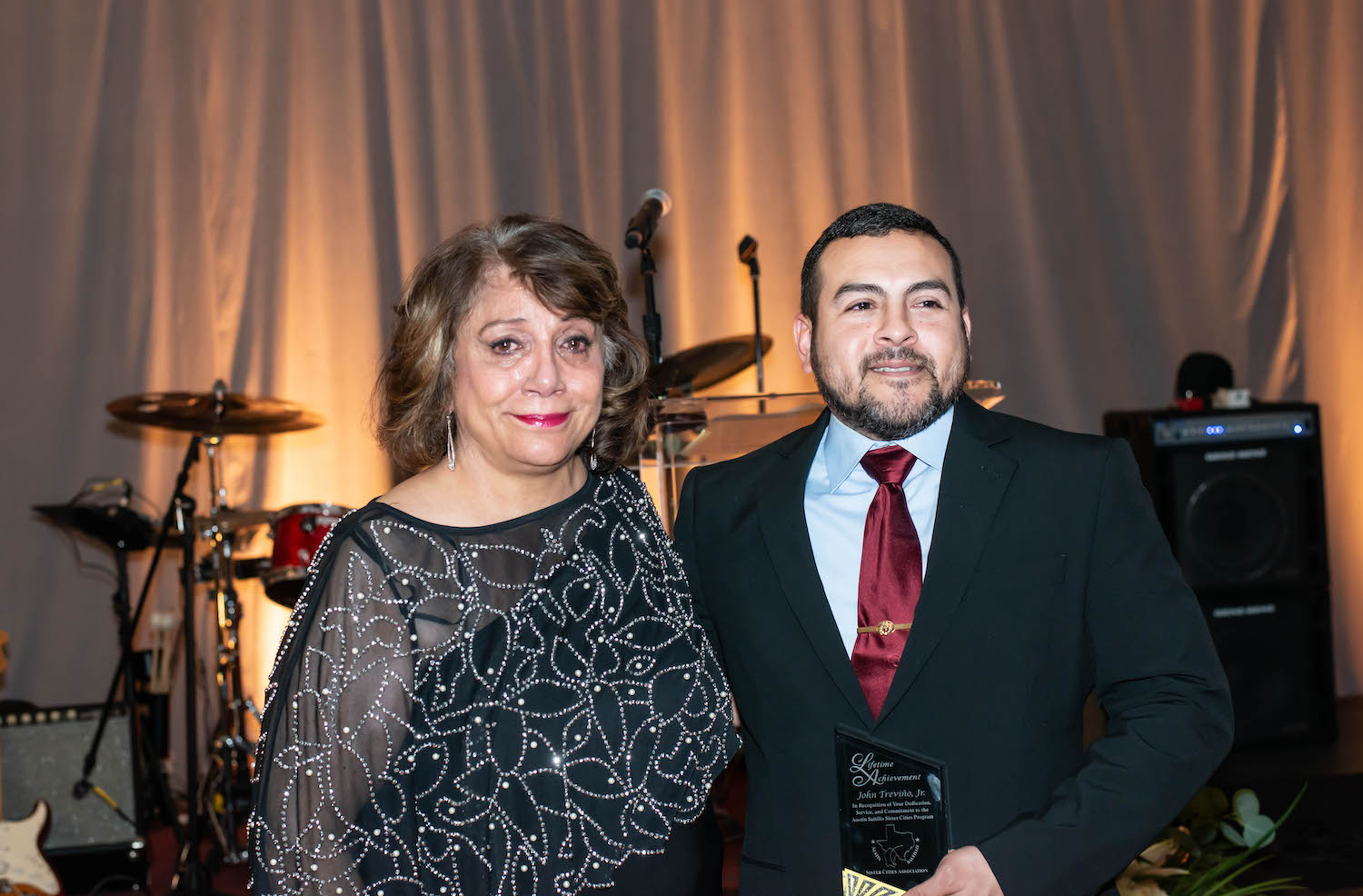 Honorees/Homenajeados
Recognizing special people for their service and commitment to the Austin-Saltillo Sister Cities Association.
Gustavo "Gus" Garcia
Gloria Mata Pennington
John Treviño
IT ALL STARTED 50 YEARS AGO…
The Sister Cities relationship is special. It is a bond, supported by our city government and promoted by volunteers, that connects us to our international friends. The relationship between Austin and Saltillo is something even more significant. Not only are we bound by Sisterhood, we are neighbors. Our great states, Texas and Coahuila are connected by land, roads, music, food and families, separated only by our shared resource, the Rio Grande. Together, we are one great space. This land is our land. We are Coahuila and we are Texas. We are family and we will never be divided.
La relación de las Ciudades Hermanas es muy especial. Se trata de un enlace respaldado por el gobierno de nuestra ciudad y promovido por voluntarios que nos conectan con nuestros amigos internacionalmente. Pero la unión entre Austin y Saltillo es algo todavía más significativa. No solamente estamos unidos por lazos de hermandad, sino que también somos vecinos. Nuestros grandiosos Estados Texas y Coahuila están conectados por su territorio, sus carreteras, la música, la gastronomía y por las familias, separadas solo por nuestro también compartido Río Grande. Juntos somos un gran espacio. Este territorio es nuestro territorio, nosotros somos Coahuila y somos Texas. Somos una sola familia que nunca será dividida.
- Nick Barreiro, President of the Austin-Saltillo Sister Cities Assocation